By Using a quality sink drain plug can indeed help prevent odors and the release of sewer gases in your kitchen or bathroom, you can effectively prevent odors and sewer gases from entering your living space, ensuring a fresh and pleasant environment in your home.
Sink drain plugs
, also known as stoppers or drain covers, offer several benefits when used in kitchen or bathroom sinks.Let's explore the advantages of using sink drain plugs:
Water Conservation: One of the primary benefits of using a sink drain plug is water conservation. By placing a plug in the sink, you can prevent water from flowing down the drain unnecessarily. This is especially useful when performing tasks such as washing dishes, rinsing fruits and vegetables, or shaving. Instead of continuously running the tap, you can fill the sink with an appropriate amount of water and use it for multiple tasks, thus reducing water waste.
Energy Savings: In addition to conserving water, using a sink drain plug can also lead to energy savings. When you minimize the use of hot water by filling the sink with a plug, you reduce the amount of energy required to heat that water. This can have a positive impact on your energy bills and help lower your overall energy consumption.
Preventing Clogs: Sink drain plugs act as a barrier, preventing larger debris, food particles, or other objects from entering and clogging the drain pipe. Hair, food scraps, grease, and other materials can accumulate over time and cause blockages in the plumbing system. Using a drain plug can help minimize the risk of clogs, reducing the need for costly plumbing repairs and maintenance. By ensuring a good seal, you can maintain a cleaner and more hygienic sink, reducing the need for extensive cleaning and minimizing potential plumbing issues.
Effective Drainage: A well-installed sink drain plug allows for proper drainage of the sink. When the plug is sealed correctly, it can hold water in the sink basin until you are ready to release it. This ensures efficient drainage when you remove the plug, preventing any lingering water from remaining in the sink and potentially causing hygiene or cleanliness issues.
Easy to Clean: A good sink drain plug is designed to be easy to clean and maintain. Regular cleaning of the plug helps prevent the buildup of residue, soap scum, or food particles that can lead to unpleasant odors. Maintaining a clean plug ensures that it continues to function effectively in preventing odors.
Odor Control: Proper sealing of sink drain plugs helps to prevent unpleasant odors from escaping. If the plug is not sealed tightly, foul odors and sewer gases can permeate through the gaps and enter your living space, creating an uncomfortable and unhygienic environment. A secure seal ensures that odors are contained within the drain, keeping your home fresh and odor-free.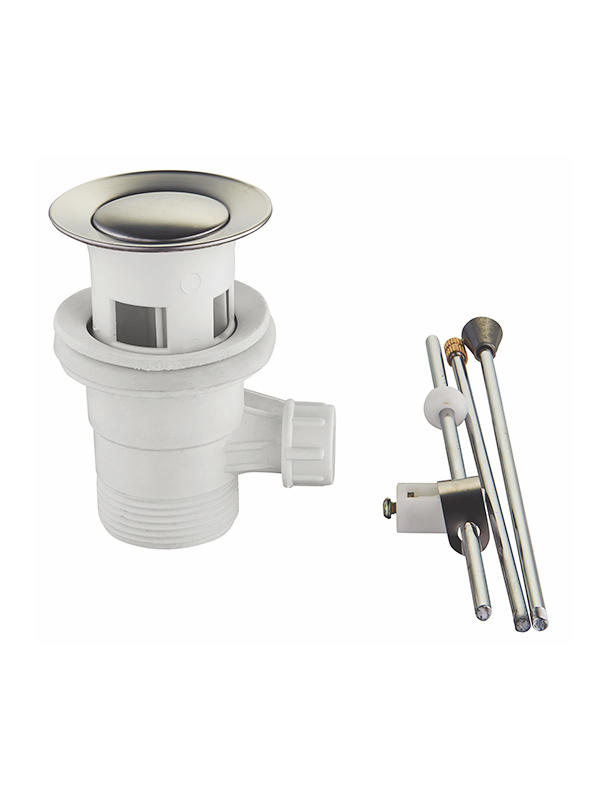 In conclusion, using sink drain plugs offers multiple benefits, including water conservation, cost savings, preventing clogs, and promoting environmental sustainability. By incorporating this simple practice into your daily routine, you can make a positive impact on both your household's water usage and the overall well-being of the planet.
To properly install and seal a sink drain plug, follow these general guidelines:
1.Choose the right plug size and design that matches your sink drain.
2.Clean the drain opening thoroughly to remove any debris or residue.
3.Insert the plug into the drain opening and ensure it fits securely.
4.Engage the sealing mechanism of the plug according to its design. This may involve turning or pulling a lever, pushing a button, or twisting the plug to create a tight seal.
5.Test the plug by running water in the sink and checking for any leaks or gaps.
6.Make any necessary adjustments to ensure a proper seal and secure fit.