A single lever kitchen mixer is a popular choice for many homeowners, as it provides a convenient and efficient way to control the flow of water in the kitchen. These mixers are designed to allow you to adjust the temperature and flow of water with just one lever, making it easy to use and operate.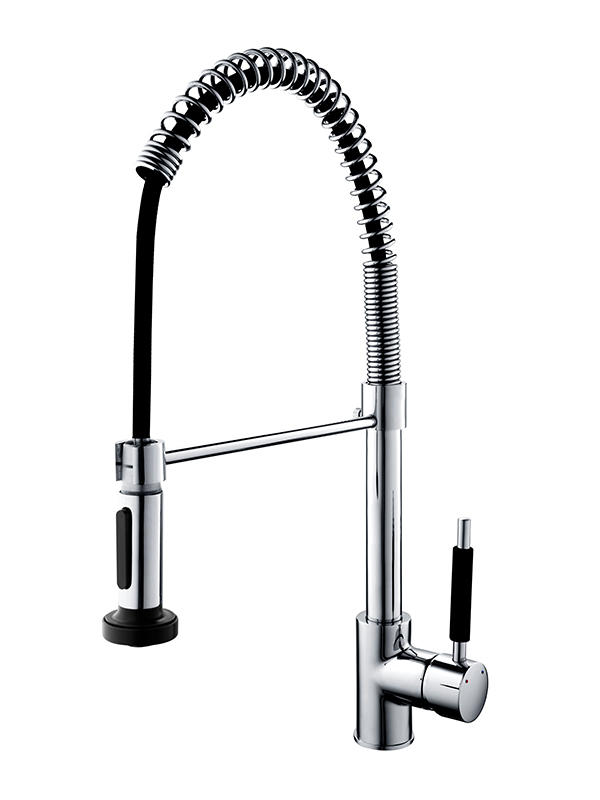 Temperature Control
One of the main advantages of a single lever kitchen mixer is the ability to easily control the temperature of the water. With a simple movement of the lever, you can adjust the temperature from hot to cold, or vice versa, making it easy to find the perfect temperature for your needs.
Easy to Operate
Another benefit of a single lever kitchen mixer is that it is easy to operate. You can turn it on and off with one hand, which makes it a great choice for busy kitchens where you need to multitask. Additionally, the single lever design is intuitive and simple to use, so you won't need to spend time figuring out how to use it.
Space-Saving Design
Single lever kitchen mixers are also designed to be space-saving, making them ideal for smaller kitchens or those with limited counter space. Since they only require one hole in the sink or countertop, they take up less space than traditional two-handle faucets.
Versatile Styles
Single lever kitchen mixers come in a wide range of styles and finishes, making it easy to find one that complements your kitchen décor. Whether you prefer a modern, minimalist look or a more traditional design, there is a single lever kitchen mixer that will fit your style.
Durability
Finally, single lever kitchen mixers are designed to be durable and long-lasting. They are typically made from high-quality materials like brass or stainless steel, which are resistant to rust and corrosion. This means that your mixer will look great and function well for years to come, even with regular use.
In conclusion, a
single lever kitchen mixer
is a convenient, efficient, and space-saving option for homeowners looking to upgrade their kitchen faucet. With a wide range of styles and finishes to choose from, as well as the ease of use and durability, it is no wonder that single lever kitchen mixers have become such a popular choice.