Are you looking for a Single Lever Kitchen Mixer? If so, this article will give you some useful information on Single lever kitchen mixers. Read on to discover how to choose the best model for your home. This article will discuss the cost, design, and durability of the Single lever kitchen mixer. 
Single-lever mixer taps
You can choose between two types of mixer taps: single-lever and two-handle versions. While both are designed to provide the same functions, the single-lever version is easier to use and less complicated to operate. These taps have internal ceramic discs, which allow you to adjust the temperature and flow of water with ease. Unlike thermostatic taps, these taps are also more affordable. Listed below are some of the pros and cons of single-lever mixer taps.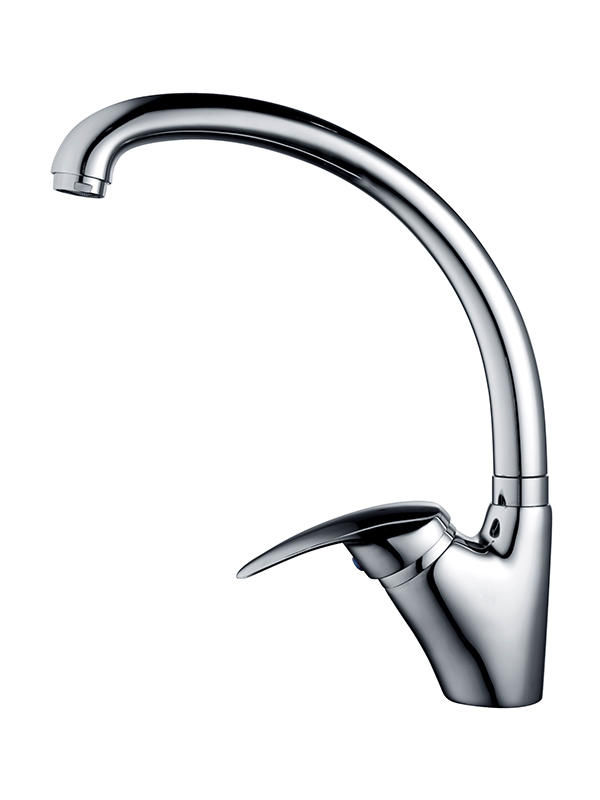 Single-lever mixer taps are popular in kitchens. They are designed for one-handed operation, which makes them ideal for families with young children or for people washing their dog in the basin. They are also often fitted with flow valves, which help conserve water and prevent overheating. Single-lever mixers are also more practical for traditional kitchens, since they have individual controls for hot and cold water. If you are planning to install a new tap in your bathroom, make sure you have enough space in your bathroom for the lever and hand.
Cost
A kitchen mixer is one of the most common household appliances, but how do you know what to look for in a mixer? Often, a kitchen mixer will be priced more than its counterparts. Fortunately, the market is full of options. You can find a single lever kitchen mixer that's affordable and stylish at the same time. Read on to learn more about what you should look for in a mixer and which features you should avoid when purchasing one.
Design
With the latest trends in kitchen mixer designs, the Single Lever Kitchen Mixer has become a popular choice. Its sleek design is functional, stylish, and energy-efficient. This mixer features a single lever with an Energy Saving system that favors opening the faucet on the cold water position to conserve domestic hot water. It is available in chrome, nickel, black, or white to suit any kitchen. It is also available with a pull-out spout for extra convenience.
The Zhendi Design Single Lever Kitchen Mixer features a sleek chrome finish. It has a classic design with modern functionality, making it suitable for any kitchen scheme. Its minimalistic design is comfortable to use and is equipped with a 15-year guarantee. It works with a minimum water pressure of 0.5 bar. Its ergonomic design enables users to reach water more easily. 
Durability
One of the primary factors to consider when choosing a single lever kitchen mixer is its material. Brass and stainless steel are excellent choices for maximum durability. Both materials can offer a contemporary or traditional look. High gloss chrome finishes are the most common, while polished brass offers a more classic feel. A kitchen mixer's ease of use also depends on the water coverage area. Conventional faucets are long and arched, with pull-down or 360-degree swivel spouts.
A wall-mounted single lever kitchen mixer is easy to use and low maintenance. Its high-quality brass body is ergonomically designed to produce a smooth and foamy flow of water. Its high-quality cartridges ensure hassle-free movement. Unlike other types, this mixer is also resistant to corrosion and withstands a wide range of temperatures and pressures. It has a minimalist design and a touch of class.